Main content starts here, tab to start navigating
The Mandina family trace their roots back to the early 1700's. Their ancestors were from Salaparuta, Sicily. Salaparuta, which is one hour southwest of Palermo looks different from when Tony's father left in 1924. Today, the buildings in Salaparuta are very contemporary compared to other towns. The reason for the difference is due to an earthquake that decimated the town in 1968, after which the residents decided to rebuild about a mile away instead of on the town's original site. The destructed town is referred to as "Old Salaparuta" (before the earthquake) and Salaparuta is referred to as "New Salaparuta" (after the earthquake). The Mandina Family still has relatives that live in "New Salaparuta". They are proud to offer their customers a taste of that region with their regular menu items and a few specialty items that they import from Salaparuta including Villa Mandina Extra Virgin Olive Oil and Villa Mandina Wines made with the olives and grapes from the Mandina olives groves and vineyards.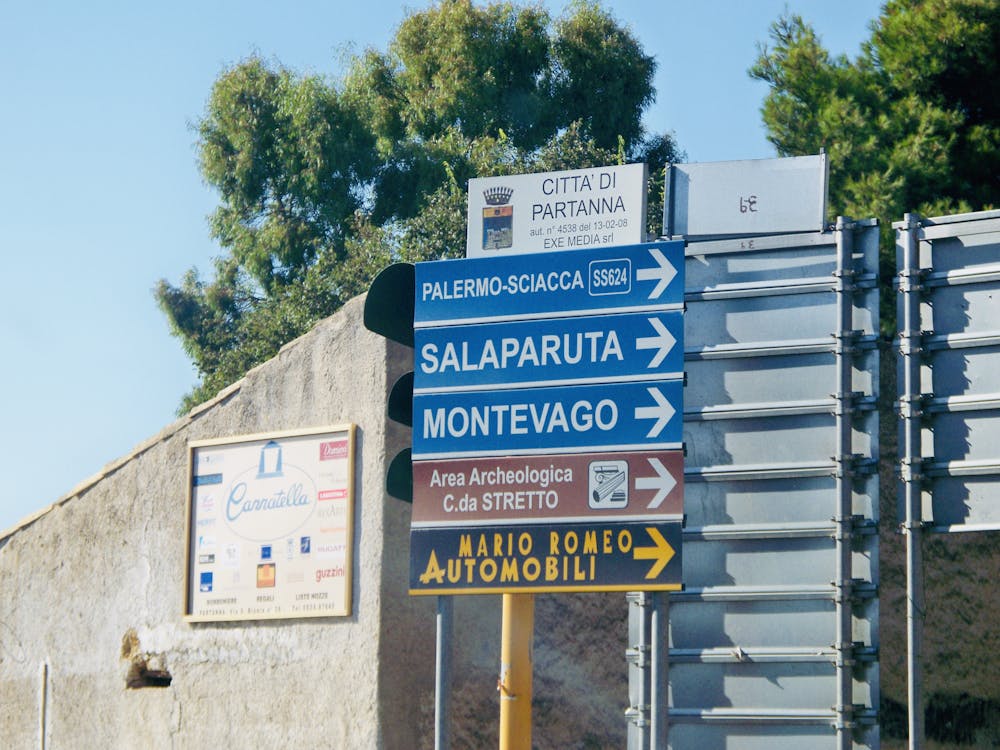 Salaparuta, Sicily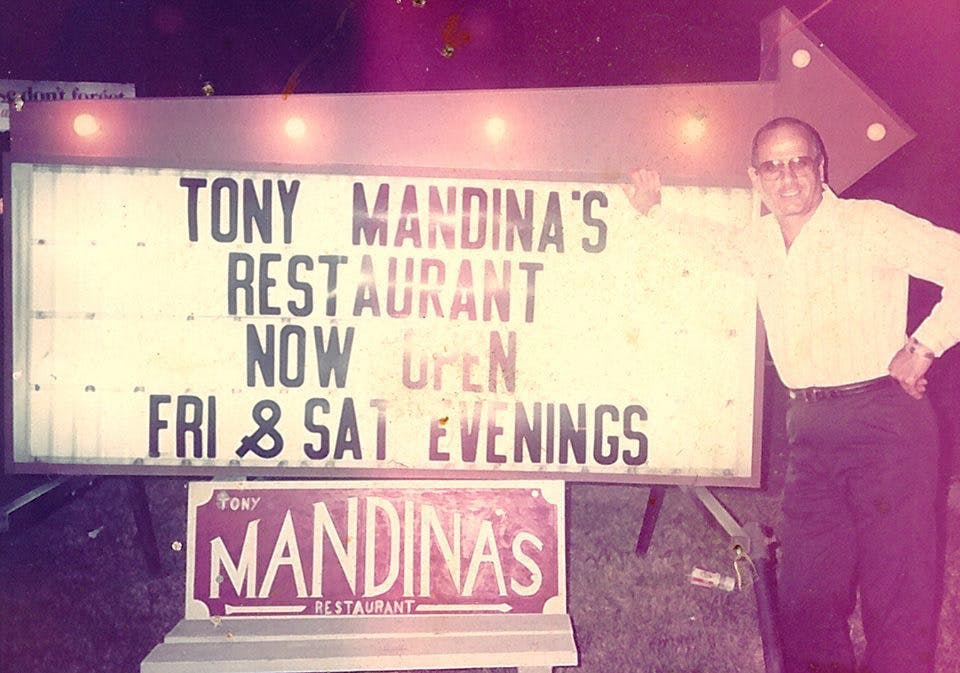 Tony Mandina
While working full-time as an executive in the furniture business, Tony enjoyed renovating older homes to use as rental property. In the early '80s, one such opportunity found its way to the Mandina Family that would bring more change than they realized at the time. The building that houses the restaurant was originally a home for the Boudreaux family of Gretna, then the old "BBQ Shack". "I was originally renovating the house to use as a rental, until one day I had the idea for the restaurant," says Tony. "He came home with the idea and everything started coming together," remembers Grace. When the restaurant opened on November 15, 1982, it originally had fourteen tables, seating forty-eight people. Today, including banquet rooms for special events, the restaurant can seat up to 180 people.
While continuing to work in the furniture business, Tony would also work in the restaurant by making bread from scratch in the early mornings, which is still made from scratch today, and he would assist during lunch. Grace used her talents in the kitchen, along with family members, to cook their Italian dishes, most of which are still made from scratch today, including soups, lasagna, pasta dishes, and Tony's own Sicilian Pasta Sauce known as Tony Mandina's "Red Gravy". The "Red Gravy" can currently be purchased at all neighborhood grocery stores, Amazon Prime, and of course, the restaurant. "We are all about la famiglia, and our family is very proud of our heritage and the restaurant is an extension of that," says Tony and Grace, and they continue to practice that belief today. However, the greatest blessing the Mandina Family is thankful for is their loyal staff and customers.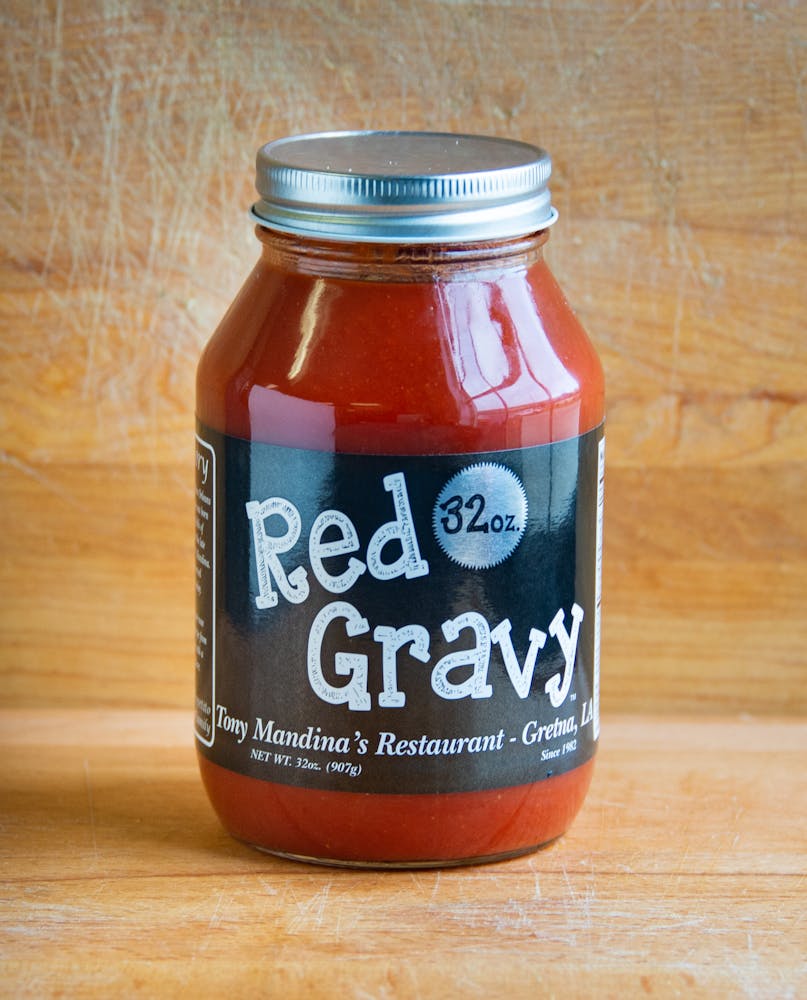 Red Gravy Sicilian Pasta Sauce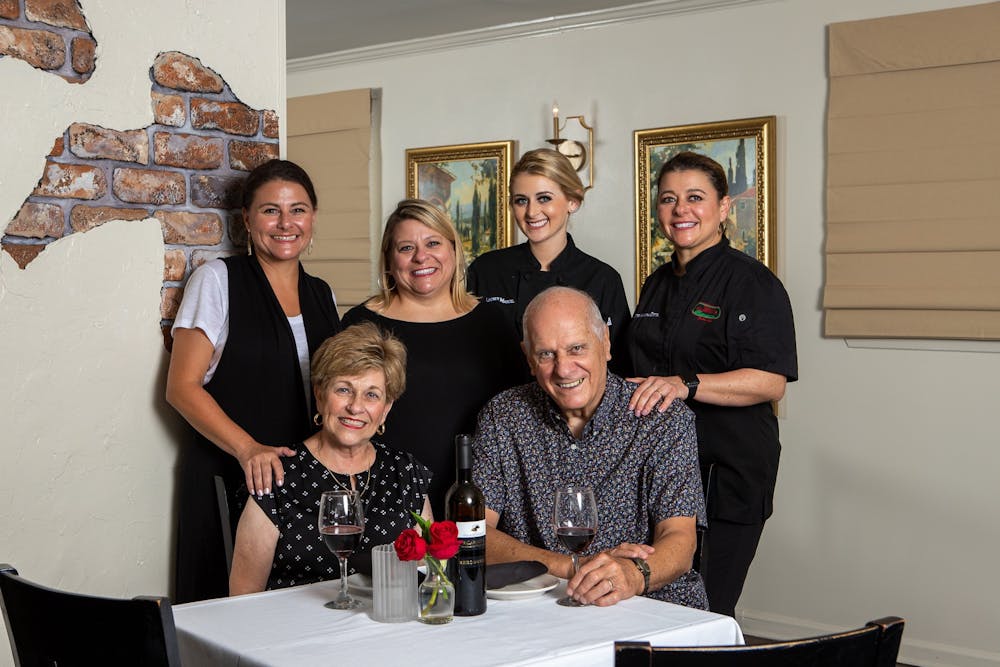 Keri Mandina Robert, Kim Mandina Pitre, Lindsey Marcel Kee, Kolette Mandina Ditta, Grace Mandina, Tony Mandina
Kim, Kolette, and Keri began working in their parents' restaurant at the ages of fifteen, thirteen, and nine, respectfully, bussing tables. The three sisters worked their way through high school and college. They grew in management over the years and ran the day to day operations of the restaurant for many years. Lindsey, Tony and Grace's granddaughter, joined the ranks in 1995 at the age of 2 weeks old. With a comfortable office in the back, she was literally brought up in the business coming to work with her mother, Kolette, everyday as a newborn. It was amazing how as an infant, Lindsey Grace knew to take a nap from 11:00am - 1:00pm (the busiest time in the restaurant business). Lindsey also worked her way through high school and college. January 1, 2020, Kolette and Lindsey took over the reigns of Tony Mandina's Restaurant. Tony and Grace are never far away from their own Table 41. Kim and Keri are always close by whenever assistance is needed and they can usually be found socializing with guest.
For forty years, the Mandina Family has fed their community with delicious meals made with pride from their ancestry. The Mandina Family welcomes you to their family restaurant and invite you become part of their family and dine with them, relax, and fuggedaboutit!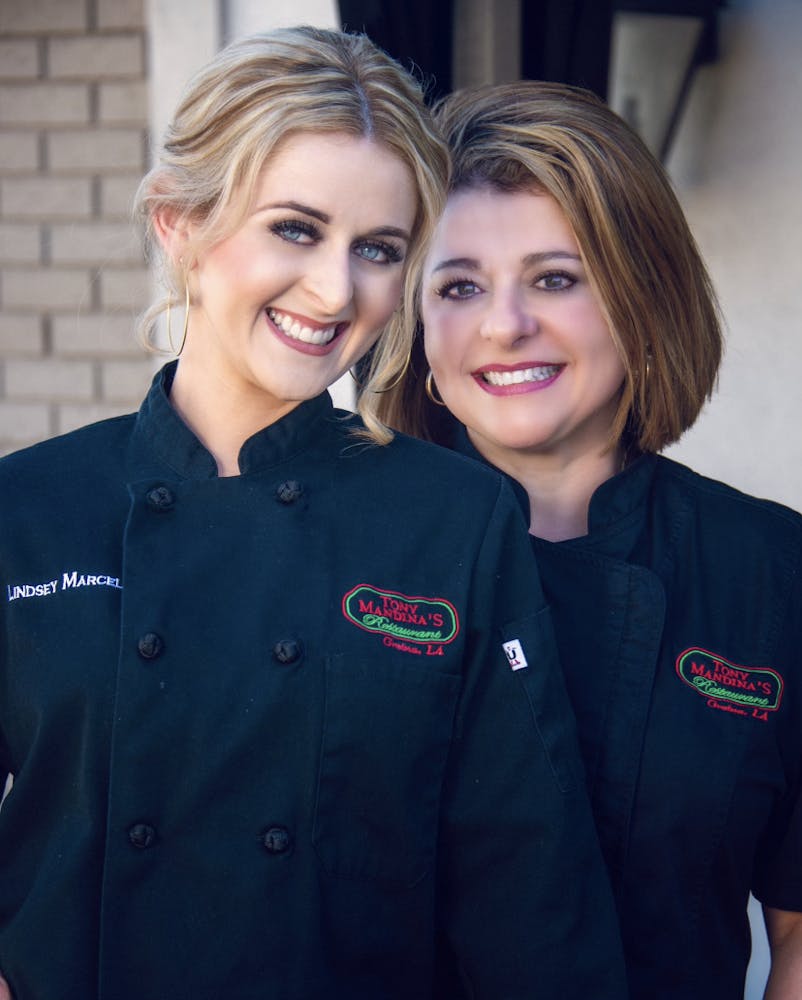 Lindsey Marcel Kee & Kolette Mandina Ditta